The view is gorgeous.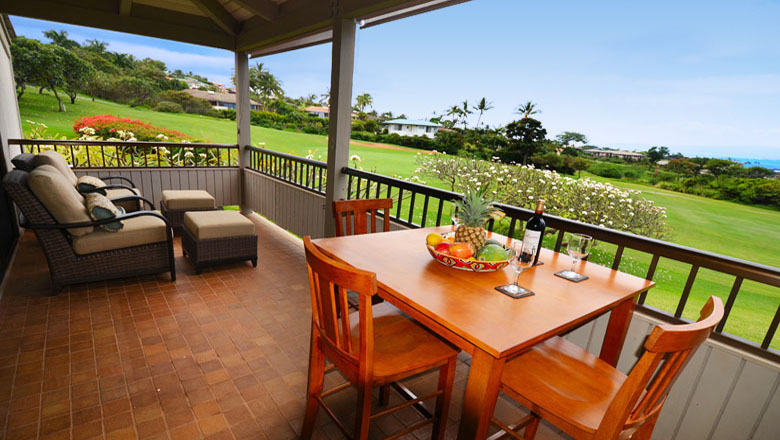 Lanai (balcony) is spacious and has a gorgeous view.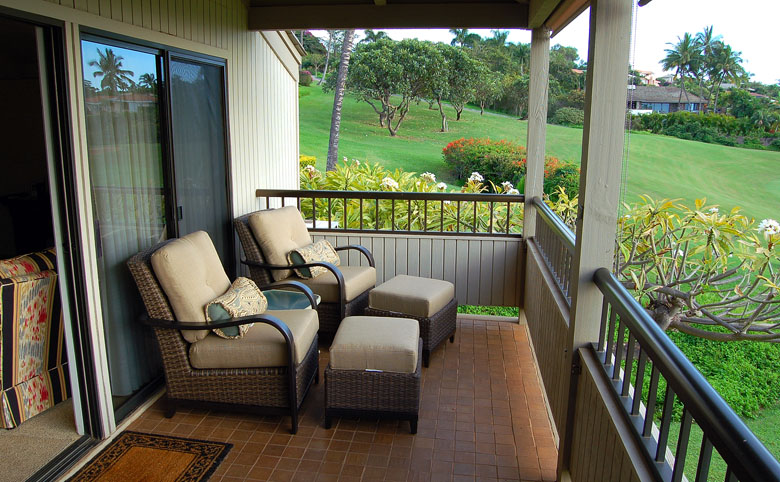 Brand new outdoor furniture is very comfortable. Sit back, put up your feet, and enjoy the view above the plumeria trees.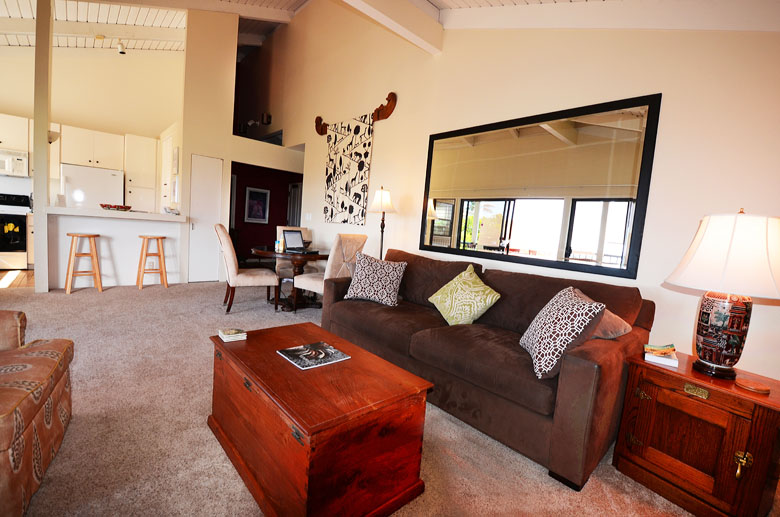 The living room is spacious and is decorated with comfortable furniture. The sofa opens up as a queen size bed.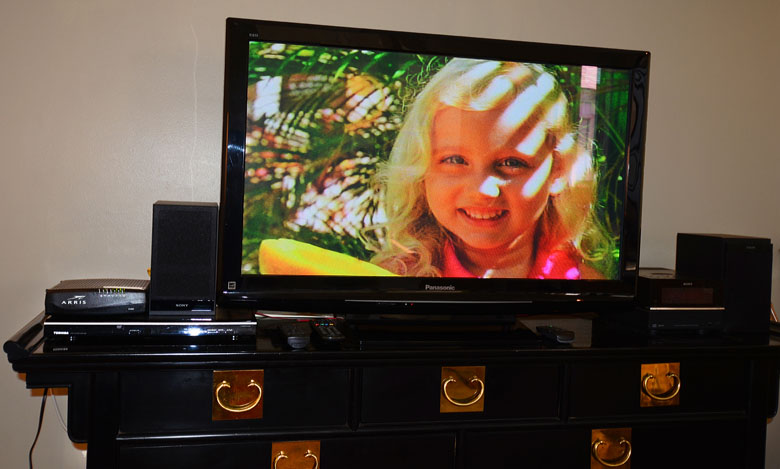 The entertainment and communication center includes a 42 inch flat screen Panasonic TV (100+ channels of cableTV), Wi-Fi (wireless) high-speed internet, SONY music set, Toshiba DVD player, and a DVD movie collection.


Living room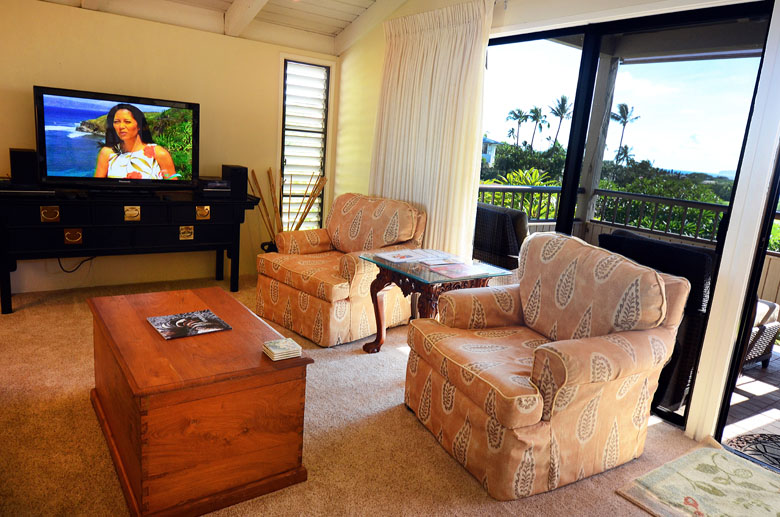 Living room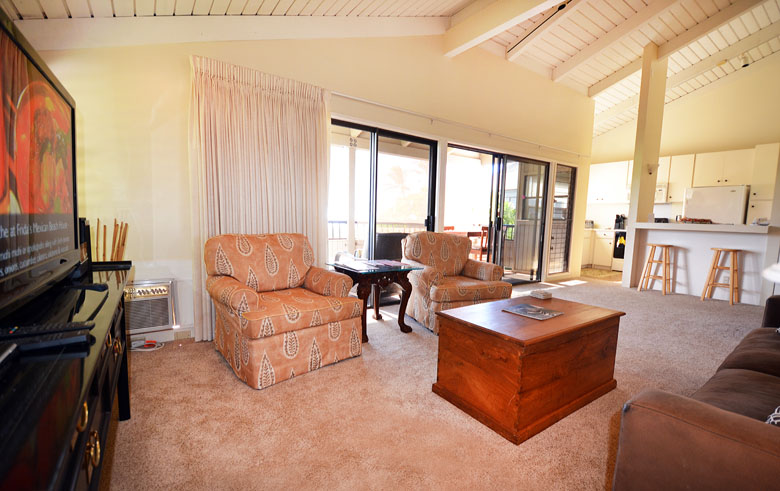 Living room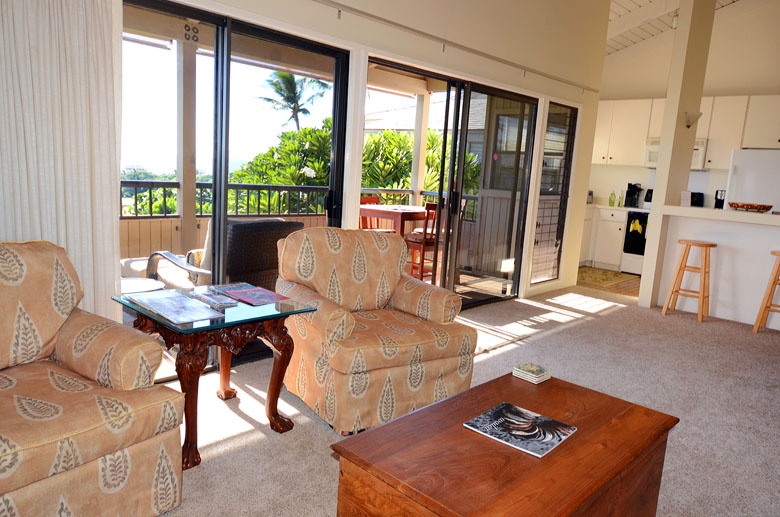 Living room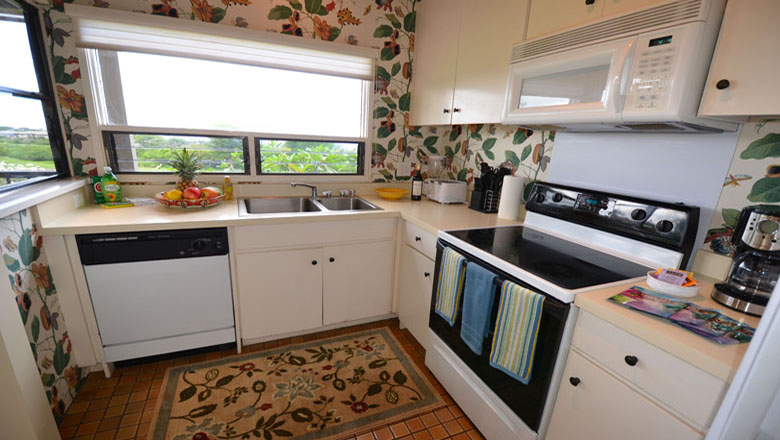 Kitchen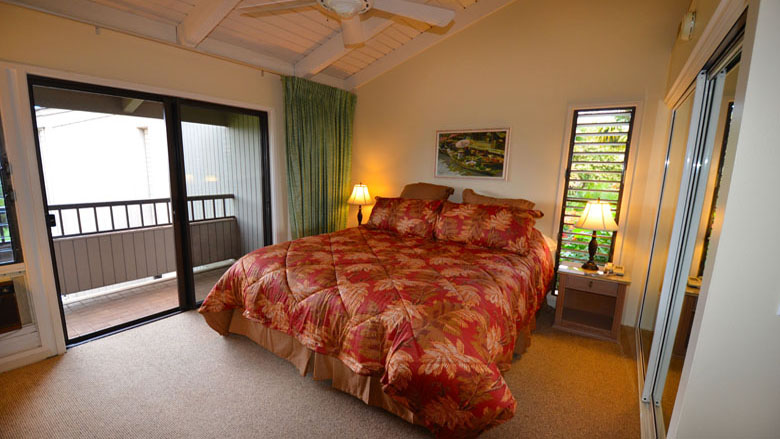 Bedroom.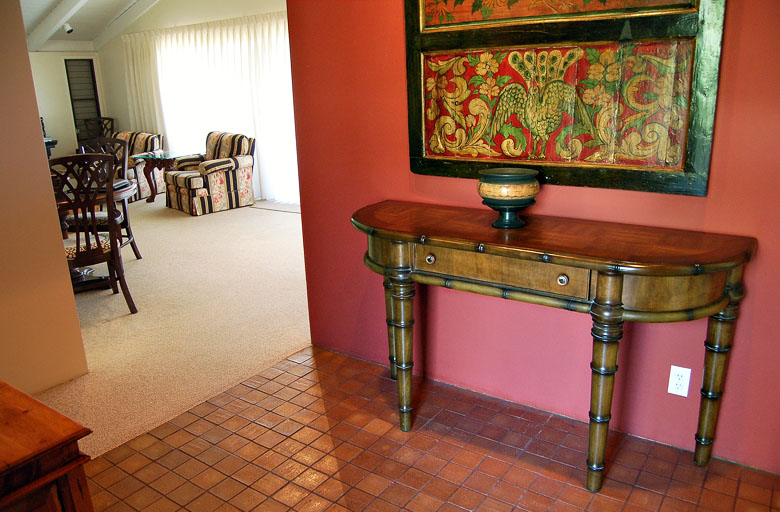 Entryway is decorated with handmade wood furniture and handpainted wooden original art.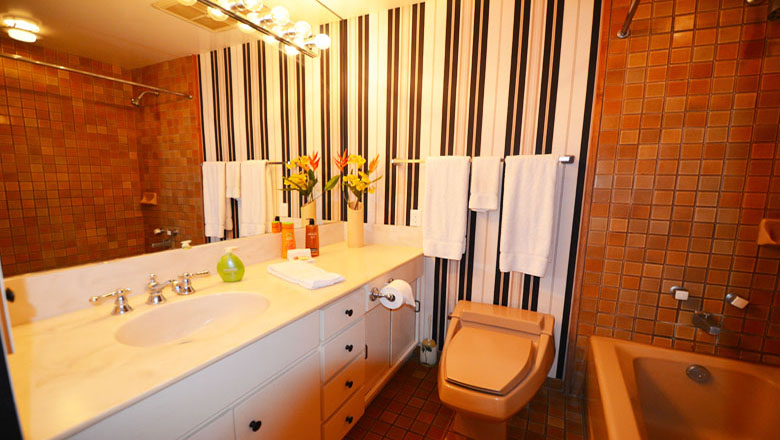 The first bathroom.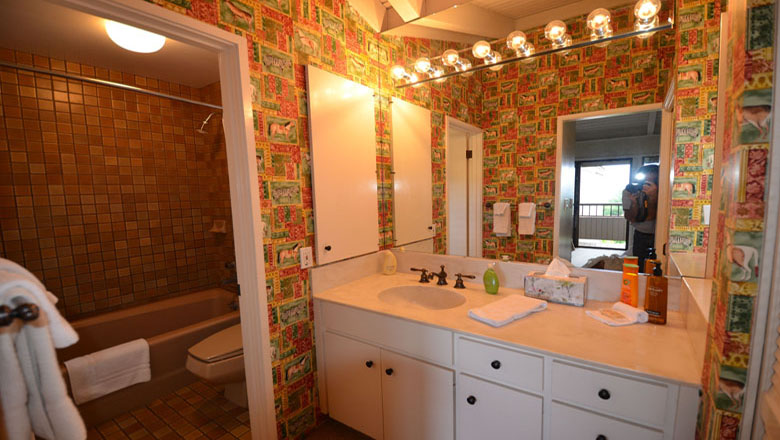 The second bathroom.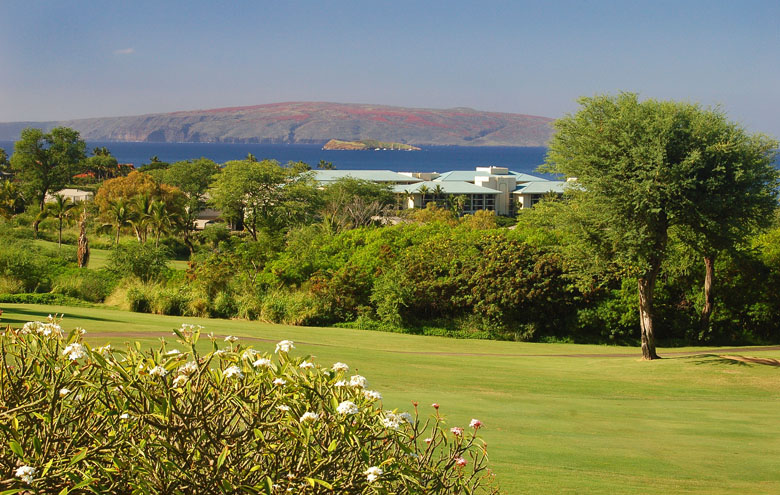 The centerpiece of the view from the lanai is the tiny island of Molokini and Kahoolawe island behind it.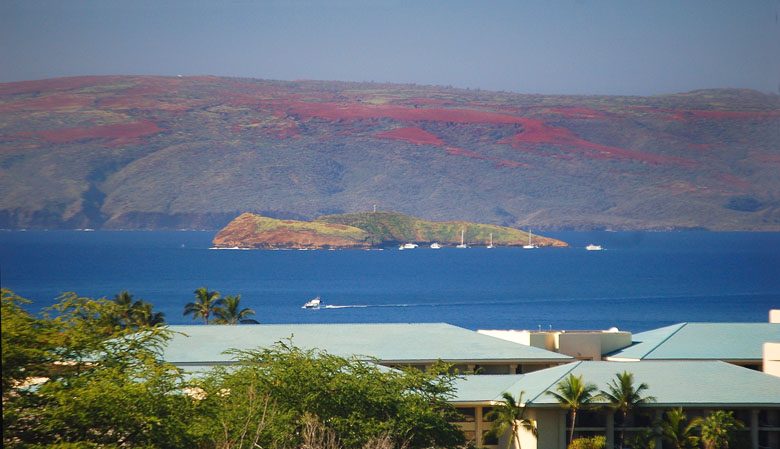 In the morning you can observe the boats visiting Molokini. During the whale season watch out for the breaching whales.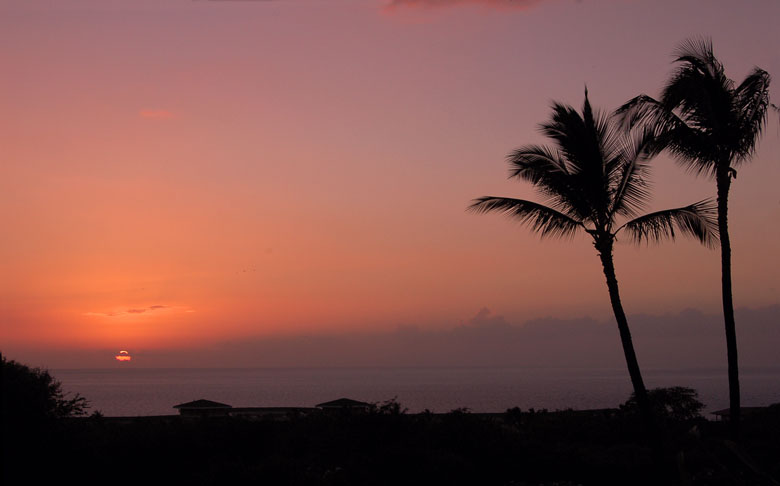 The year-around sunset views are to die for.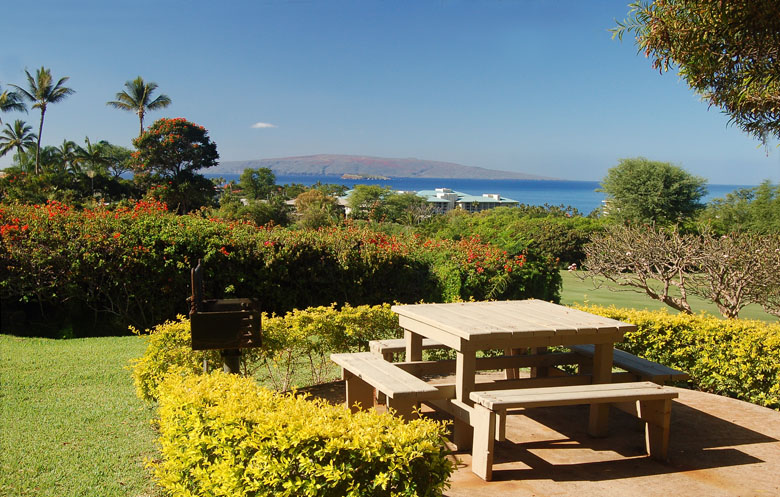 There are four identical barbecue set ups about 50 yards from the unit. Seldom more than one of them is used at a time because we have more than 20 of them spread around the complex. They are always very clean.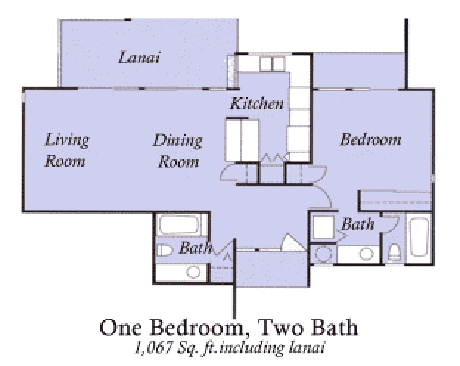 The unit floor plan